Product Information
The Aadva™ Lab Scanner 2 is a fully automated lab scanner that uses sophisticated sensor technology based on stripe-light triangulation blue-light LED. The sensor is comprised of a high-precision 5MP camera that ensures very high accuracy of 4 µm (ISO12836) and an extremely fast scan time of 22 sec for a full arch scan*.
The scanner also enables you to decide if you wish to prepare a monochrome or a colour texture scan (to capture drawings, annotations and much more) and save considerable time with the fully automated Z-axis.
In addition to the user-friendliness, the performance of the user software is particularly remarkable. With the Aadva™ Lab Scanner 2, the user gets speed, precision and a wide range of application possibilities.
The workflow in the software is now variable. The software suggests a sequence of scantabs for the data to be captured, but the user can freely change this sequence and adapt it to his individual workflow.
Aadva™ Lab Scanner 2 offers a wide range measurement field ( X × Y × Z ) 85,2 mm x 58,1 mm x 82 mm and automatically guides the object to be scanned into the measuring field. The innovative Z-axis automatically moves the scan object to the correct height, so that the user only has to intervene in the scanning process in exceptional cases.
The Aadva™ Lab Scanner 2 also comes with various accessories that will further improve your productivity.
* Scan times are measured with lower resolution and deactivated color scanning
Why choose Aadva™ Lab Scanner 2?
Offers open files (.PLY, .STL) that can easily be used in any open design software.
Full color scanning with an equipped 5MP high resolution camera that captures colors to further enhance your user experience and improve your efficiency.
The status display at the bottom of the Z-axis also indicates whether the device is ready for operation or whether a prompt needs to be confirmed.
Easy-to-use touch screen to allow the user to operate the most important things directly from the scanner.
The large system plate of the scanner easily accommodates the major articulators - Condyle-related scanning of articulated jaw models with articulators from Amann Girrbach Artex®, Baumann® Artist/arTO®, GAMMA® Reference, SAM® Axiosplit, WhipMix Denar® and KaVo Protar®. Articulators from other manufacturers are scanned with average values.
The slip-free rubber mat on the system plate provides for stable standing.
Automatic cutting plane trims scans in an innovative process - the user can readjust the plane, but does not need to create a manual cutting line as irrelevant data is automatically removed and the matching process is accelerated many times over
Twin Tray models normally require three to four measurements - now these partial models can be scanned more quickly.
Can acquire Triple Tray® impressions in occlusion to each other - the bite registration is recorded directly by the scanner. A transformation process ensures occlusion with Triple Tray® impressions.
Aadva Lab Scanner 2 - GC's 3D Dental Scanner ALS2
ALS 2: How to scan a Quadrant Model
ALS 2: How to scan a Stone Model with dies
ALS 2: How to scan Triple Tray Impression, impression holder
ALS 2: How To Calibrate Your ALS2
ALS2 Software Update 1.4.0 highlights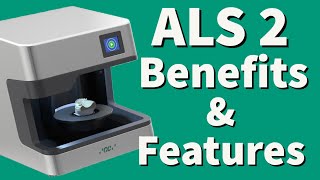 Aadva Lab Scanner 2 - GC's 3D Dental Scanner ALS2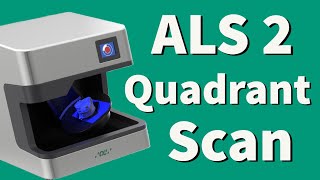 ALS 2: How to scan a Quadrant Model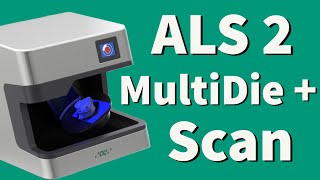 ALS 2: How to scan a Stone Model with dies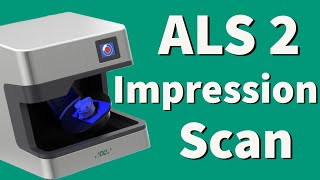 ALS 2: How to scan Triple Tray Impression, impression holder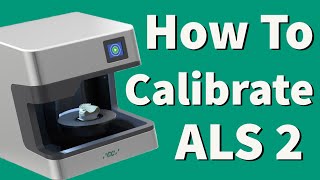 ALS 2: How To Calibrate Your ALS2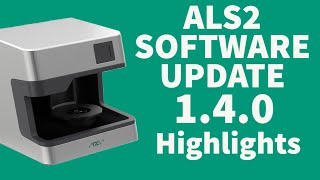 ALS2 Software Update 1.4.0 highlights