Topical Varnish with RECALDENT® Technology
This product remains on the teeth longer than other fluoride varnishes and contains high levels of fluoride and calcium released in the oral cavity!
Product Information
MI Varnish® is a bioavailable varnish treatment that contains calcium, phosphate and fluoride. The difference is in the RECALDENT® (CPP-ACP), which makes MI Varnish® a natural and unique choice for your patients. Casein phosphopeptides (CPP) naturally occurs in milk casein; Amorphous Calcium Phosphate (ACP), which is found in the RECALDENT®, is also the source of calcium and phosphate. In the oral cavity, CPP binds to oral surfaces such as teeth, dentin, oral mucosa and biofilm.
Calcium and phosphate ions are the building blocks for healthy teeth and MI Varnish® delivers bioavailable calcium and phosphate ions into the saliva.
RECALDENT® (CPP-ACP) is derived from milk casein. Do not use on patients with a milk protein or hydroxybenzoates allergy. In case of allergic reaction, stop use, rinse mouth with water, and seek medical advice.
Why choose MI Varnish®?
Is not tacky or sticky when applied

Smooth, creamy texture upon application

No color change when applied to the tooth

Patient-friendly "fresh Strawberry and Mint" flavors

Film thickness comfortable to patient, even with multiple applications
Dr. Pamela Maragliano-Muniz Talks MI Varnish®
MI Varnish: GCA MidWinter 2012 with Dr. Brian Novy (Video)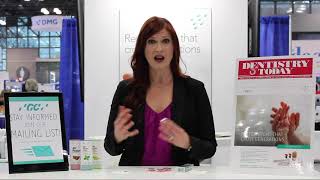 Dr. Pamela Maragliano-Muniz Talks MI Varnish®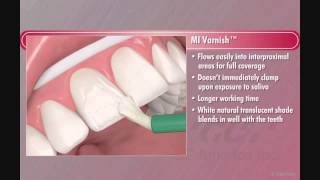 MI Varnish Tutorial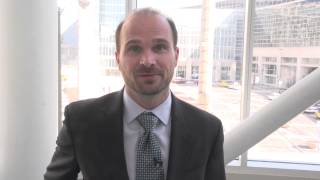 MI Varnish: GCA MidWinter 2012 with Dr. Brian Novy (Video)
SKU Information
| | |
| --- | --- |
| Item Number | Description |
| 442505 (US) / 442555 (CA) | Fresh Mint - Contains: 50 unit-doses (0.44 g; 0.4 mL each) and 50 disposable green applicators. |
| 442500 (US) / 442550 (CA) | Fresh Strawberry - Contains: 50 unit-doses (0.44 g; 0.4 mL each) and 50 disposable green applicators. |